Berberoğlu to Serve 5 Years: A court of appeals passed verdict on the 13th of February, that  Enis Berberoğlu, journalist and
Republican People's Party (CHP) MP is convicted to five years and 10 months in prison for divulging state secrets. He was arrested last June and charged with passing video of trucks carrying concealed cargo of weapons being sent to Syria by Turkish intelligence service MİT, to Can Dündar, former Editor in Chief for Cumhuriyet. His remand continues into his sentence. Upon Berberoğlu's objection, the appeals court ruled that there was no evidence supporting the charges of espionage and helping a terrorist organization, and therefore reduced those charges from the previous 25-year sentence to just under 6 years.
Tuncaelli and Sönmez Free, Others Remanded: Party leadership from constituent parties making up the Peoples' Democratic Party (HDP) who were arrested on February 9th, just prior to the HDP's 3rd Party Congress, had their statement taken by the prosecutor on the 15th of February. Some, including Green-Left Party co-spokespersons Eylem Tuncaelli and Naci Sönmez were released on probation. Others, notably including Prof. Onur Hamzaoğlu, the co-spokesperson for the  Peoples' Democratic Congress (HDK), were remanded by the court to which they were dispatched on the morning of the 16th.
In other courtroom news, Selahattin Demirtaş, former co-chairperson of HDP, finished arguing his defence against charges of "founding and directing a terrorist organisation", "propaganda on behalf of a terrorist organisation", and "praising a crime or a criminal". He has been under remand since November 2016 and his next trial is on 11 April.
Journalist Ahmet Altan, academic Mehmet Altan, journalist Nazlı Ilıcak and three others were convicted this week to aggravated life in prison for "attempting to abolish constitutional rule  by resorting to the use of force".  The case they were trialled under was dubbed the "media wing of the Gülenist organisation", and is one of the proceedings regarding the failed coup attempt of 2016.
Deniz Yücel, Die Welt's Turkey reporter who had been under custody since last February, initially arrested for "provoking hatred and animosity among the people", was released on probation after charges were finally filed last Friday; coincidentally, it was a day after the Turkish Prime Minister met with the German Chancellor.
Citizens Stand Up for Another Park at Istanbul City Centre: Locals and park users — "runners, acrobats, dancers, picnic-goers, animal lovers, and all who see the park as their home" — got together on the evening of the 15th of February to stand up for the integrity of the large Maçka Park, the entrance of which is being demolished to build a highway tunnel entrance. They said that the project will not only take away from the park, but also pollute the valley's air, feed the cycle of an automobile based city plan rather than a human-based one, and encourage further car use and congestion downtown. The project was first proposed last year, but later postponed after it was met with public disapproval.
As dozens of trees started to be uprooted and moved elsewhere in the city over the weekend, the citizen protests continued.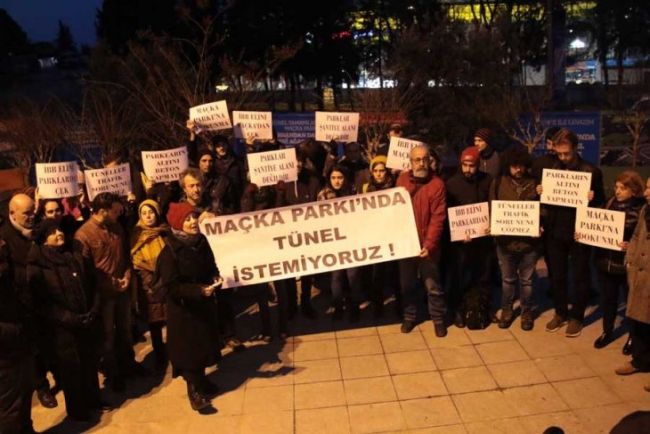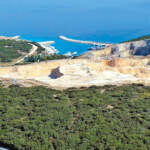 Court Rules to Enforce Protection on Pristine Gulf: Upon the lawsuit brought by local organisations, the Edirne Administrative Court ruled for a stay of execution on the Ministry of the Environment decision which put forward that an environmental impact assessment (EIA) report was not necessary for stone quarries in the Special Protection Zone of Saros, a northern Aegean gulf with vivid sea-life and pristine bays.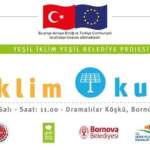 Green the Local Green the Climate: The Green Thought Association is continuing its Green the Local Green the Climate training series together with the Bornova Municipality in Izmir, as part of the  EU-Turkey Capacity Building in the Field of Climate Change Grant Scheme. A full day of seminar and workshop, to be run by the association's board member  Dr. Barış Gencer Baykan and Heinrich Böll Stiftung Turkey's Climate Change Projects Coordinator Menekşe Kızıldere planned for early March is now open for registration.
Hundreds of Women Protest Against Child-Abuse: After a 14 year old girl was drugged and abused in a cafe in Mamak, an outer suburb of Ankara, last week and after only one of the two perpetrators were arrested, hundreds of women came together to say enough in front of the establishment. Police said they will not let the protest on the 13th of February take place, but the mass protest went on. The protestors were outraged that the minor victim was painted responsible during the questioning, and they said the event is not an isolated case but is because of "the government's anti-woman anti-child, always pro-man policies, encouraging men to think they can take control of women's and children's bodies to their pleasure more everyday".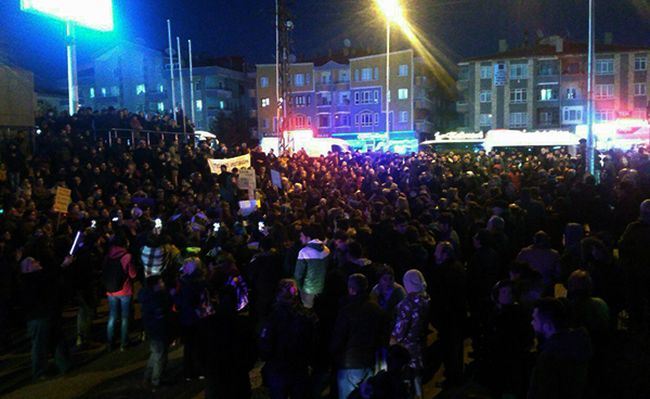 Green Gazette – Yeşil Gazete
Translated and summarised by Alidost Numan