Green Gazette shared the loss of Ursula Le Guin deeply this week. We published nine articles in our weekend and book review edition to commemorate her person and her work.  Green Gazette contributor Gonca Mine Çelik illustrated her as seen below, saying "Take good care of her, dear dragon":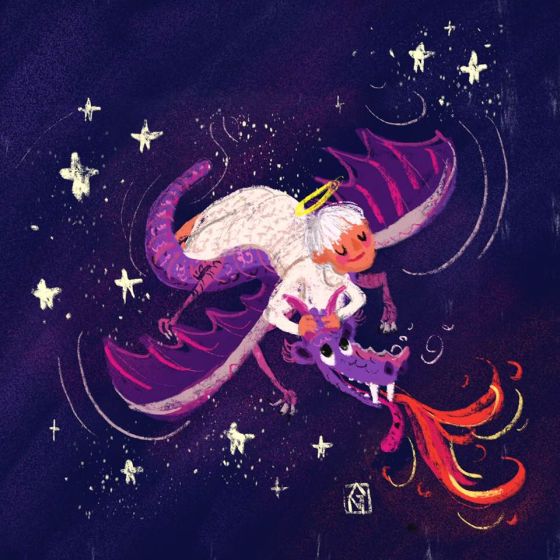 Call for Peace in Afrin: A 170 signatory  petition calling for an end to the Turkish Armed Forces Operation Olive Branch in Afrin was delivered to MPs, signed by intellectuals, artists, and academics this week. The petition emphasised peace through dialogue rather than a war costing many lives and the displacement of tens of thousands, and called for an end to the armed intervention to the region that is Syrian land, saying that it will no doubt increase tension in Turkey and resentment among the country's Kurdish population. The petition concluded stating that Turkey should not seek to join proxy wars, but seek dialogue.
Meanwhile, as the death toll exceeded 600 on the field, including civilians, fighters on both sides, and Turkish soldiers, in Turkey, at least 15 people were kept in remand out of the 311 who were arrested for their social media activity regarding the conflict.
Canal Istanbul Documentation Bike Tour: Aydan Çelik, author of the Istanbul Cycling Guide, cycled along the whole proposed route of the Canal Istanbul along with environmental journalist Serkan Ocak and an aerial filming crew. They documented the neolithic caves of Yarımburgaz, one of Europe's three main bird migration routes, and villagers who won't sell their lands. They also interviewed experts and locals. Read more on the canal in last week's digest.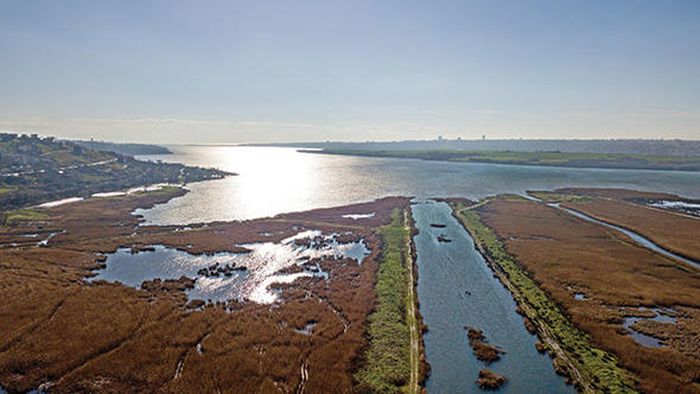 Kadıköy Privatisation of Public Coastland: Ebru Özer contributed a coverage of the struggle against the planned 480 thousand m² privatisation and expansion of the Kalamış Marina area, opening public and green space for residential construction in Istanbul's Kadıköy neighbourhood. Currently, two lawsuits are open by local groups to get a cease of execution. Many local groups voice their opposition to this top-down decision by the Directorate of Privatisation, and are better visible under the Kadıköy City Council.
Public Protest Halts Turkish-Stream EIA Meeting: Protest by residents and the Northern Forests Solidarity prevented the Turkish Stream natural gas pipeline environmental impact assessment public hearing from taking place in Kıyıköy on the Black Sea coast of Thrace.  That the meeting could not be held should legally mean the project can not go ahead. The Turkish Stream projects two pipelines from Russia, bypassing Ukraine under the Black Sea to Thrace in Turkey, going through the sensitive Strandja forests and Gulf of Saros to Greece and Europe. It aims to carry 15.75 m³ of natural gass.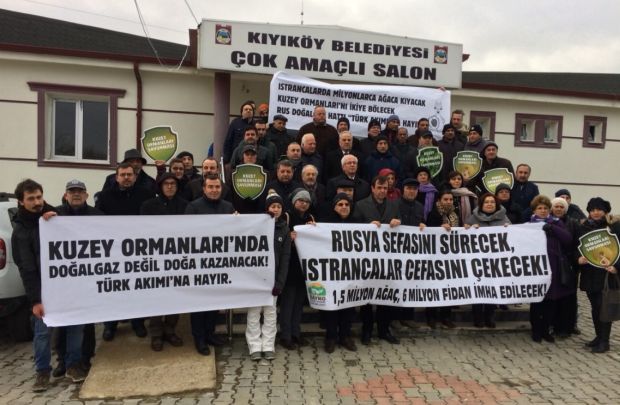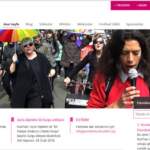 Pink Life Queer Fest Takes-off: This Friday, the 7th Istanbul Pink Life Queer Fest started. The festival is to include film screenings, panel discussions, and workshops. It aims to give a voice to the LGBTI+ struggle through art. The last two years has seen increasing pressure on LGBTI+ events in Turkey, apart from pride marches being disbanded by police, film festivals have been cancelled by governors' offices. So far, no such bad news this time.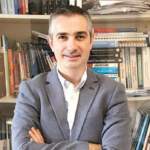 100th All-Male Panel Recorded: Green Thought Association member Barış G. Baykan's project to record all-male panels and refuse attending them has reached its fourth month and 100th panel. So far, he lists 20 different responses he receives when he confronts panel organisers why this is the case. He especially calls attention to the presence of all-male panels in fields such as climate change, the environment, food, and the media.
Yeşil Gazete – Green Gazette
Translated and summarised by Alidost Numan.