Shreya KC,  is a 24 year old climate activist from Solukhumbu, Nepal. She lives at the foot of the Himalayan mountains, the water tower of Asia or the third pole.
Their dependence on nature for their livelihoods makes Nepalese people very vulnerable, while floods caused by glacial lake outburst floods that threaten lives, agricultural production is rapidly depleted by drought, untimely rainfall, new diseases and the growth of invasive species. As a young climate activist, Sherya KC does her best to spread awareness, advocate ambitious policies and take action for climate.
Atlas Sarrafoğlu: How did you become a climate justice activist? Can you tell us your story in depth? 
Shreya KC: Five years back, I was unaware of the climate crisis and its dangerous environmental impacts. Until it was on the 1st day of my class in Environmental Science that I learned about the effects of the horrifying impact of the climate crisis. I had read about global warming and acid rain in my school but didn't know its urgency.
My hometown Solukhumbu lies in the lap of the Himalayas, also home to the world's highest mountain. I had observed the drastic changes in the level of snow and the occurrence of extreme floods and landslides. It also clicked in my mind how the declining agricultural production is forcing people to migrate and pushing people to poverty.  When I sensed that we were already being impacted but didn't know about the problem at the 1st place, I was terrified. Slowly and gradually, I concluded, "all of us, no matter how rich and privileged we are, will be affected and will continue to suffer more due to the climate crisis". So, rather than just being a victim of climate change, I decided to do all the things in my capacity to address this global emergency and started working from the ground. 

'Glacial lake floods can destroy entire villages at once'
We know that Nepal is very vulnerable to climate change, especially the Himalayan mountains.. Please tell us how your country is affected by climate change and how your government is dealing with these issues. 
Nepali people live in proximity with nature. Our main economic sources are agriculture, tourism and hydroelectricity. All of them are directly linked with our natural resources. Besides this, we have difficult geography that ranges from hills to mountainous areas where one can find rich biodiversity and most of the climatic variations. Being a least developed country, our adaptation potential both in terms of finance and technical capacity is very less. All these factors combined makes us extremely vulnerable to the impacts of climate change. Globally, Nepal lies as 4th most vulnerable country in terms of climate change. With greater than average warming rate in the Himalayas and the decline in snow cover, the number of glacial lakes has grown significantly.  A report by ICIMOD says even if we limit temperature increase to 1.5°C, one-third of our Himalayan glaciers will melt. Since 1977, we in Nepal have had 26 glacial lake outburst floods. We have made progress in glacial lake outburst flood (GLOF) risk studies as well as in early warning systems. Yet it is still not possible to forecast when such floods will hit, or their magnitude. GLOF remain a persistent threat to us living in the downstream communities; it can sweep away entire villages in an instant – damaging lives, property and infrastructure. People can lose their lifetime's work in a second. It also washes away their dreams and hopes.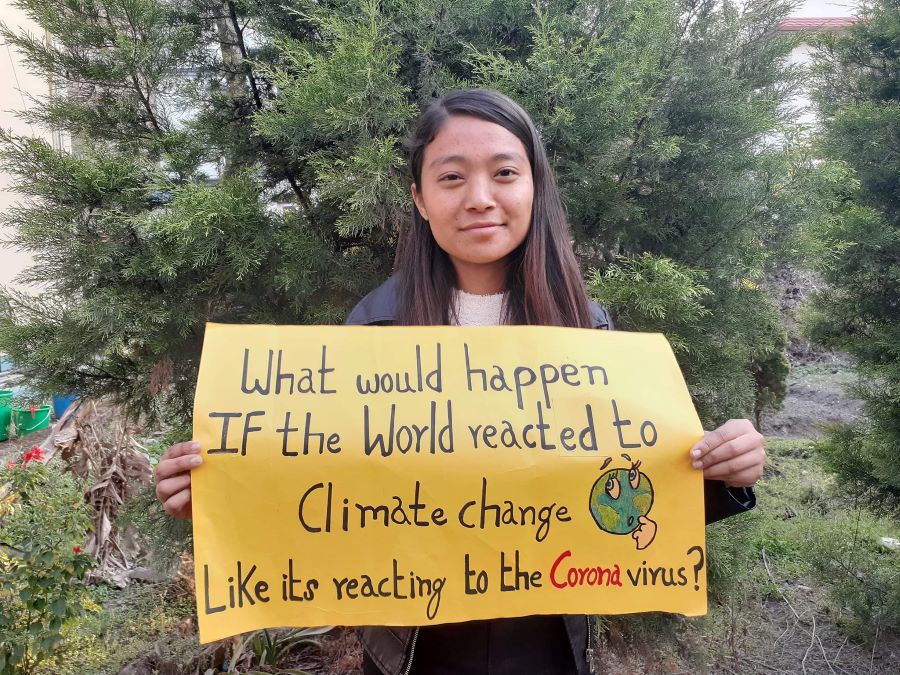 In account of this, Nepali government has taken various initiatives to tackle the impacts of changing climate. We have the National Climate Change Policy 2019 which acts as an umbrella policy for all climate and environment related laws and aims to develop a resilient Nepal by reducing the risk of climate change impacts.
Beside this, we also have done vulnerability assessments in all areas that range from energy to water to tourism. We have submitted the National Adaptation Plan and 2nd Climate Action Plan, basically the NDCs to the UNFCCC. Nepal has announced to reach net zero by 2045 and be a carbon negative country after 2045 and increase forest cover to 45% by 2030. Moreover, it has started to engage young people in the decision making process by including us in formal negotiations such as the Conference of Parties (COP). 
If we see our efforts from a global lens, despite having negligible emissions we are doing best to tackle this crisis. But from the national lens, we have to work a lot on decreasing our fossil fuel consumption and leading nature friendly development projects thereby respecting the rights of local and indigenous peoples.
'We are the most important generation on Earth to solve the planet's crisis'
What is the involvement of youth in the climate movement and actions? Can you tell us about what kind of actions you have been involved in? 
It is an undeniable truth that young people are the ones who will be hardest hit by the climate as well as other socio-economic crises. Therefore, there should be an universal understanding about the crucial role we as youths can play to address this existential threat. We, being the most connected generation filled with creativity, passion, knowledge and skills must be in the steering position to drive humanity towards a livable future for all of us. Whether by running the office or organizing ourselves in the street, the youths of today are doing everything they can to pressurize the leaders to act.  
I have always believed that our generation of young people are the most important generation that will ever live on the Earth as we are the only one capable of solving the triple planetary crisis. As climate change does not respect countries boundaries, I have realized we need to connect our action from a local level to international platforms.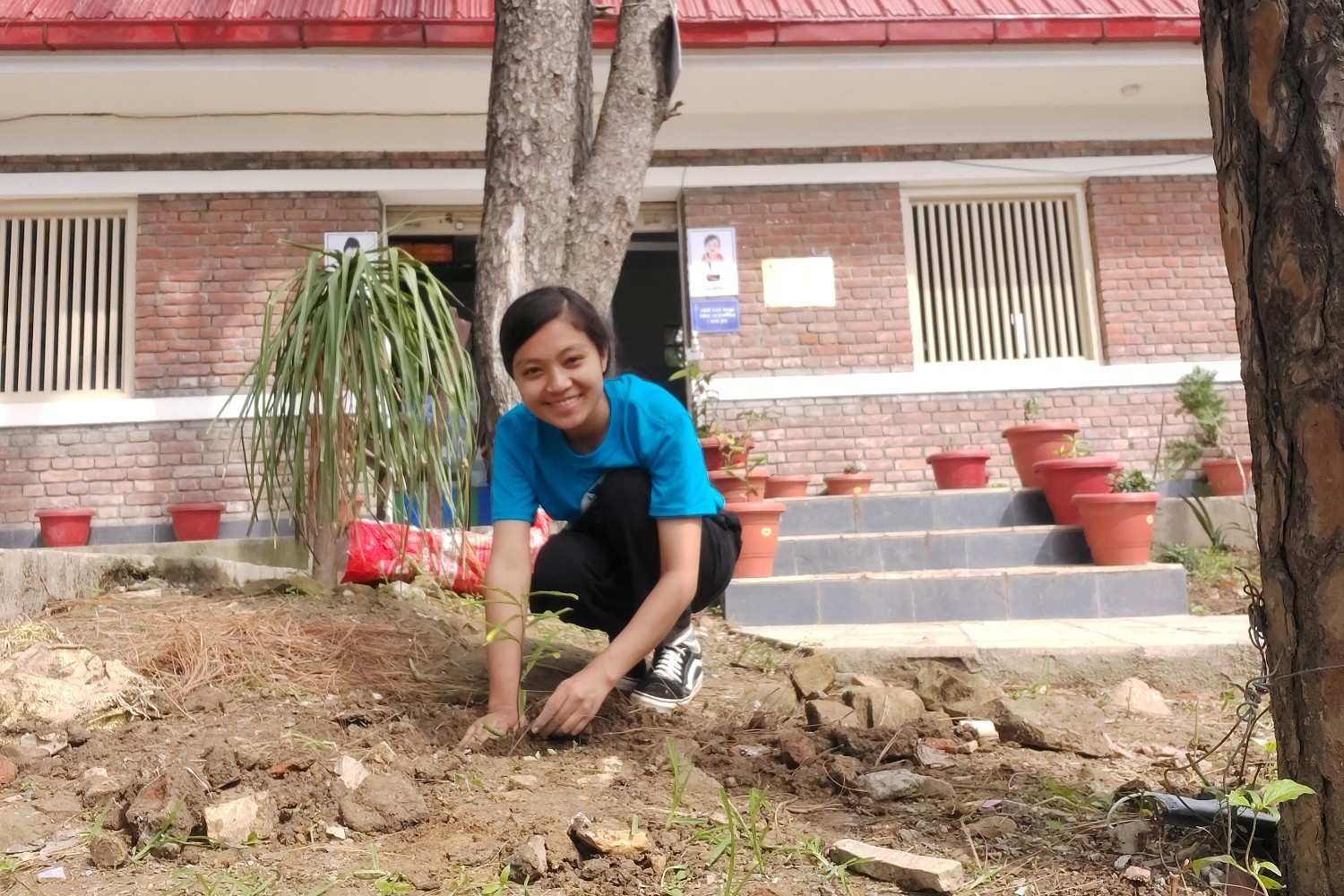 I am a student of Environmental Science and taught "Science and Environment" in a local school for two years, where I established a Green Club and engaged the students and teachers in different environmental rallies and campaigns. I work with Nepalese Youth for Climate Action (NYCA), the largest youth-led and purely-volunteering platform which runs with its seventeen regional chapters and engages 600+ youths directly across Nepal in climate action. We empower and educate youths to take action from their level. Currently, I support the team as an advisor. I have conducted awareness sessions in about 45 schools and reached 10,000+ youths through my work. I am active in organizing campaigns such as Save Nijgadh forest. We recently won this case as the Supreme Court of Nepal directed Nepal government not to make an airport by destroying the pristine Nijgadh forest. Other than that, on a national level I try to link my work with the policy level and with the communities on the ground. You can frequently find me connecting and sharing my knowledge with youths from inside as well as outside of Nepal especially with those from the rural and marginalized areas.
At the international level, I work as a campaign coordinator for our global campaign known as Mock COP. Here we work with youths from different parts of the globe to bring a revolution in implementing climate education at all levels. I co-lead the NDCs working group of YOUNGO, the youth and children constituency of the UNFCCC, where we mainly work in policy. I am also supporting the Loss and Damage Youth Coalition being in its advocacy team and NDC team of the Care about Climate. Other than that, I am a youth climate change champion of UNICEF South Asia and a spokesperson for the Red Alert on Climate campaign of Save the Children. Recently, I have also been working on presenting the loss and damage cases from Nepal.
I know that you have been to COP25, COP26, SB56 in Bonn and have been involved in MockCOP and YOUNGO. Please tell us about your experiences in these activities and conferences and what it is that makes you feel hopeful about the future? 
Activism and advocacy should go hand in hand. I strongly prioritize policy advocacy as another effective way of activism. Keeping this in my heart, I actively led the prioritization of young people in the 2nd climate action plan of Nepal, prepared to stay in line with 1.5 degrees of the Paris Agreement. Based on the conclusions of several related events held, our team submitted the National Young People's Priorities to the climate action plan to the Focal Point of the Ministry. To this response, Nepal now has the 2nd NDC that prioritizes the meaningful engagement of young people and commits to include us in the decision making space. Stepping on from this commitment of NDC, I have been able to participate at COP26 and SB56 as an official youth delegation of Nepal. 
Coming from Nepal, the opportunity to participate in this Global North conference is a huge privilege for me. Even if we are able to secure funds from different networks by investing our several months, the visa restrictions hinders our participation. Having observed the core negotiation meetings, I have realized despite decades of lip-service, the world leaders are still trying hard to continue with business as usual, which is not something we can afford to do today. Inside this giant elite conference, there are big talks about net zero by 2050, which does not care to recognize that the lives and livelihoods of communities on the ground are already being ravaged. The outcomes at such negotiations fail to understand that the climate crisis for poor countries like us does not begin at 1.5 degrees; it is already worse at the 1.2 global average. It is not something that we are anticipating in the near future- we are already suffering from its consequences now, and those repercussions are only going to become more severe in the days to come. We are not going anywhere with the highest emitter countries denying its responsibility to take bolder action and provide greater support to the vulnerable nations.
With my participation at COP25, COP26 and SB56 I have concluded that the real changes wont come from this exclusive conference but from the people, who have been taking actions from the community level.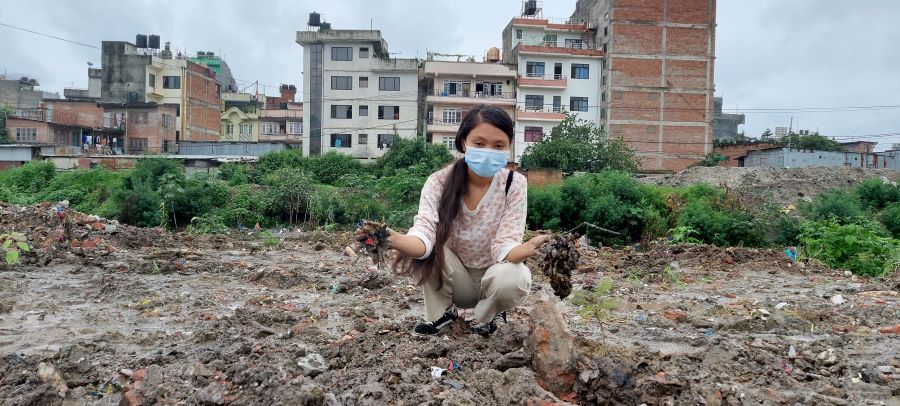 To Leaders: We have our eyes on you, we will not forget who is on the right side
If you had a microphone to address the world leaders, what would you say to them about the climate crisis?
We are watching you. Your every action makes a difference for millions of people like us. The choice to decide whether to make a positive impact or bring out the worst consequences from it, is on you. We will not forget who was on the right side of history.
Remember that when you are using your power and making decisions on behalf of all of us.
What does "climate justice" mean to you? 
The term "climate justice" itself is a beautiful hope for me and every time I utter this word from my mouth I am reminded of all the people who lie at the forefront of battling with the harsh impacts of climate change every day. This in a way, helps me to remember time and again why I am doing this. It gives me courage to continue doing what I do in the climate field. Climate justice for me, is simple: all the living beings having their rights to live in a fair and livable environment. 
Climate change must be recognized as an intergenerational and human right issue. To achieve climate justice, the climate crisis must be addressed with urgent actions and unprecedented transformation in the way the system runs now.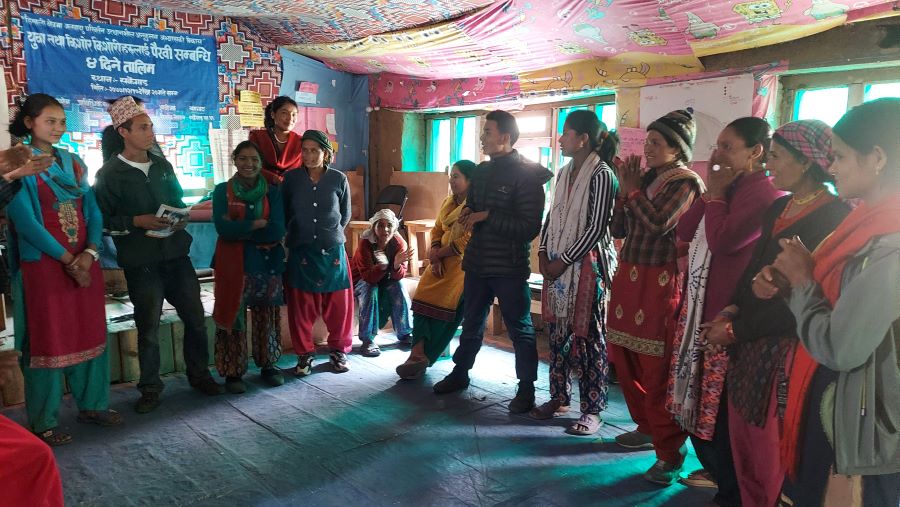 What is your perception of the future in regards to the climate crisis? How do you envision yourself in 2030? 
Scientists have agreed that we must limit the temperature rise to 1.5 degrees by the end of this century if we are to secure a habitable planet for all. To achieve this, the world's emission must reduce by 45% by 2030 from 2010 levels. The stats show that we are not anywhere to achieve this target. So, I honestly feel afraid when I think of the 2030 future. But, with a large number of people being educated about this problem, I have a hope that the government will start taking concerted actions before it is too late. 
In 2030, I shall be working with the policymakers so as to get rid of the existing loopholes and connect deeply with people on the ground. 
*
Social media accounts: 
Twitter: https://twitter.com/KCShreya1
Instagram: https://www.instagram.com/kcshreya1/