Jhannel Tomlinson is a 29 year old activist from Jamaica. She is a PhD candidate and co-founder 0f GirlsCARE Jamaica. She is also the Caribbean Advisor for Next Gen Climate Board. She was awarded the Prime Minister's Youth Award for Environmental Protection, a feat for which she is extremely proud.
Here are the answers to the questions I asked Jhannal:
Atlas Sarrafoğlu: How is the climate crisis affecting people's lives in general in Jamaica? 
Jhannal Tomlinson: The climate crisis has been impacting the lives of everyone but especially those who rely directly on the environment for their lives and livelihoods. Fisherfolk and farmers are especially affected as even small changes in the weather or climate impact whether they can go to sea, plant/reap crops and essentially take care of their families. Prolonged dry periods have become an increasing challenge and with challenges of water security, we can understand the problems this may bring. 
How do you and other fellow island habitants feel about the climate affecting your island nation? 
It is something we feel very strongly about. As small island states we are especially vulnerable to the impacts of a changing climate. We are completely surrounded by water, lack sufficient economies of scale, have the majority of our activities situated along the coast and rely heavily on sectors such as tourism and agriculture. These are some of the reasons we have been trying to empower, communicate and educate others on the crisis as highlighting how we can seek to offset some of the potential impacts.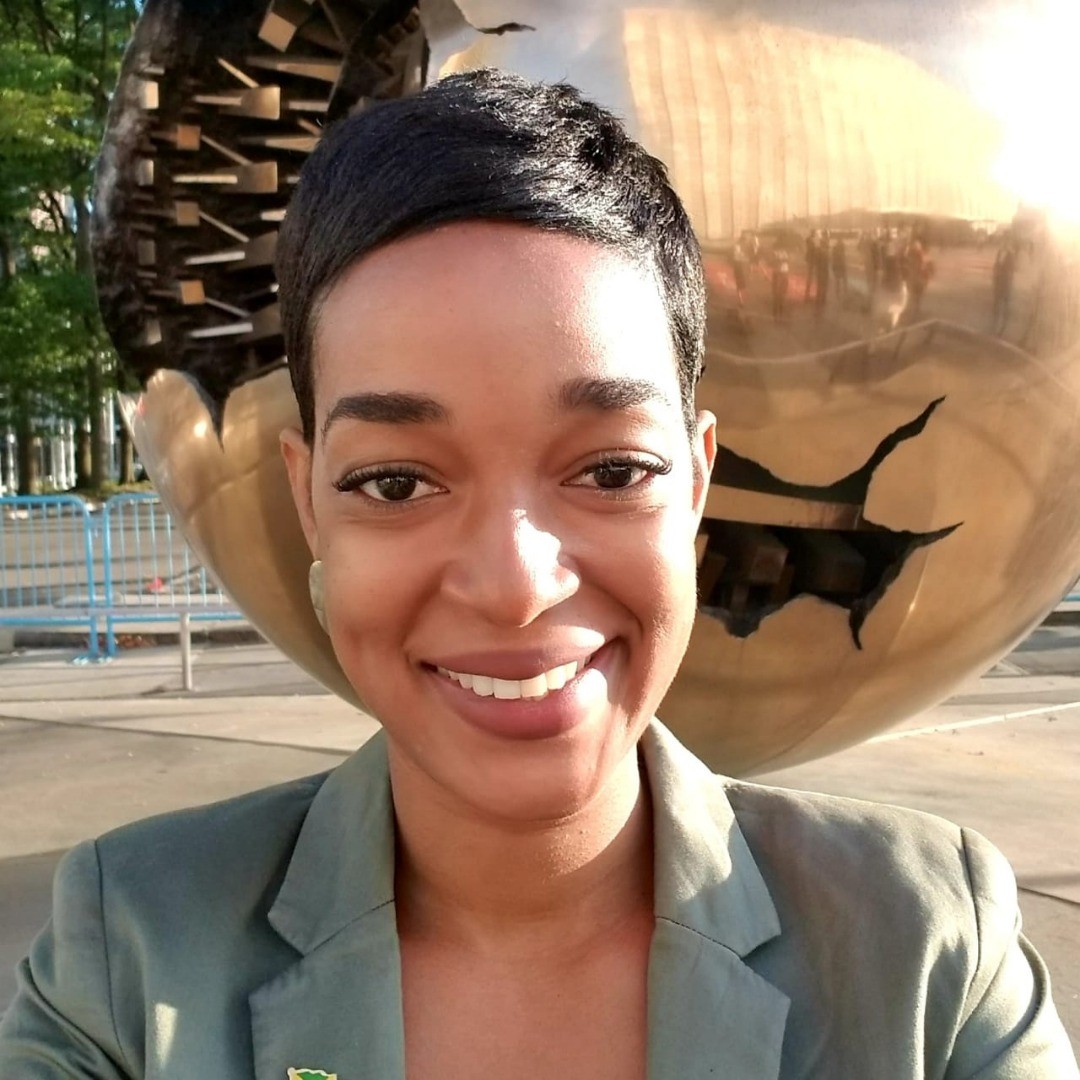 What do you think is the solution to protect your people from the impacts of climate change? 
Increasing efforts of people centred adaptation where local communities are given the opportunity to contribute to their individual and collective future; creating increased opportunities for vulnerable groups to be engaged ; ensuring development that is bottom up is seen as equally important to development that is top-down.
You've been working with women, farmers, and youth. Please tell us about  what is it that makes you feel hopeful about the future? 
When I engage with my peers within Jamaica and across the wider Caribbean, I recognise that youth are passionate, poised, innovative and ready to stand for what they believe in. When I visit the women farmers in the different communities and hear about them as champions in their spaces who despite the ongoing challenges have been resilient in the face of change, these experiences are what keep me motivated.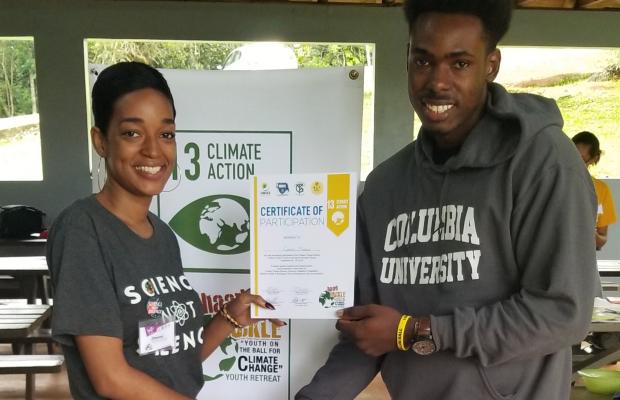 If you had a microphone to address the world leaders, what would you say to them about the climate crisis? 
The countries that have contributed minimally to the problem are those most at risk of being affected. Their economies, societies' overall sustenance are being impacted and will continue to be impacted unless collective action is taken to support these countries to better adapt. Increasing financial support is needed, pledges to reduce GHG emissions are needed; more sustainable approaches to development are needed. 
What is the major obstacle in fighting against the climate crisis in Jamaica?  
For some, the climate crisis is seen as a challenge that should be tackled by government and academics. It is perceived as a complex phenomenon that is "outside of their scope". This is further compounded by the fact that in situations where there are economic challenges, individuals are more concerned about 'making bread for themselves and their families' and trying to provide for the household that climate change is not seen as a priority. These are among the obstacles that have posed a problem.
What is your perception of the future in regards to the climate crisis? How do you envision yourself in 2030?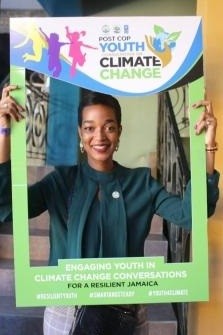 I am hopeful that the existing and upcoming youth activists and advocates will continue to fight for our collective future. I look forward to increasing efforts of helping marginalised groups adapt in the face of this changing climate. I also look forward to ambition being raised for protecting the lives and livelihoods of those most as risk, While in 2030  I would no longer be considered a ' youth advocate' I will still be engaged in ongoing dialogue around climate justice, SIDS and adaptation. 
Social media accounts: 
(twitter): @Jaybritz
(instagram): Jhannel Tomlinson