Farah Mahmoud, a 14-year-old climate activist, is from Iraq but was born and raised in Kuala Lumpur, the capital of Malaysia.
"In my country Iraq, climate change is a huge factor. The rivers are completely drying up and that is so saddening to see," she says, but has hope that we can all overcome the climate crisis through struggle.
Influenced by the climate justice slogan, she decided to establish Fridays For Future Malaysia.
'I was impressed by the slogan of climate justice'
Atlas: What is your personal story as a climate activist? How did you start and what is your position in general in the climate movement and what keeps you going?
Farah: I didn't know about the climate crisis when I was younger but I surely loved being an advocate for the environment. I started a campaign at school about no-littering. From then on, I continued my journey until I found my way to climate activism.
In the beginning of 2020, at the time I was 12, I saw a documentary about the September 2019 global day of action. The students marching on the streets were chanting things like "what do we want? Climate justice, when do we want it? Now".
Those words kept ringing in my ears. I decided to tell my friends about this and soon together we formed a climate carnival at my school.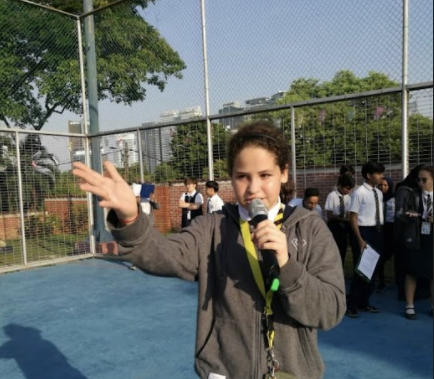 We talked about the climate crisis and how we need urgent action now and also did activities and brought plants and sustainable alternatives like metal straws and bamboo toothbrushes and ended the carnival with climate chanting.
Later, I realised that there wasn't a Fridays For Future Malaysia Instagram account so I emailed FFF and asked if I could start one here and so I did!
I became the founder and organiser in Fridays For Future Malaysia. What keeps me truly motivated is the love I have for leadership in the climate movement to help save our planet and to learn more about the environment.
'It is so sad to see rivers are drying up'
How is the climate crisis affecting your everyday life?
Pollution is everywhere, people now have adapted to it and treat it as if it is normal but that is wrong on so many levels. In my country Iraq, climate change is a huge factor.
The rivers are completely drying up and that is so saddening to see. People get ill because of how hot it gets in summer and it wasn't always like this, hence why it makes sense that the climate crisis is real. A part of why I raise awareness is the refusal to see people and places suffer like that.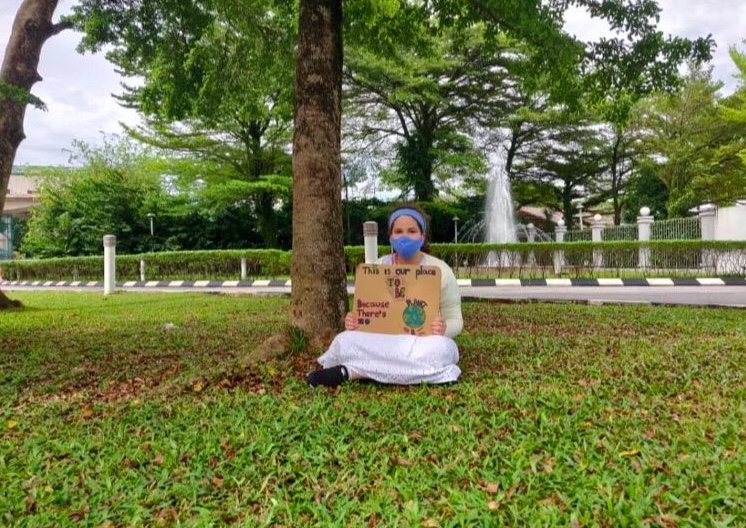 'We all are in danger'
If you had a platform to speak to the leaders of the world, what would you say to them?
What I would tell world leaders is: "This is no game, the earth is screwed and the time to save it is now! Not 2030 and not 2050. We all are in danger but we have hope and we need to start to act accordingly immediately. You too will be affected. A leader leads by action so instead of meaningless talk we want real action."
'As MAPA we stand in solidarity for action'
What specific climate crisis is the most important issue in your country? And also please tell us what does it mean to be MAPA for you?
The burning of the forests is horrible here, we face haze a lot and it is quite alarming. Now, burning trees is by choice but later it will be by force. Forests will burn with no return.
Being a part of MAPA is being able to relate to the other activists about the things that are happening around them and stand in solidarity for action. Although I haven't been so active with the MAPA group, because activism can be draining, I still feel bad about how terrible the climate crisis is affecting my friends in MAPA.
I wish the climate emergency wasn't the thing that we are all related to but together we are fighting for system change not climate change.
You went to Glasgow for COP26. Yaay! :) Why is COP26 important for you and what are your demands for the world leaders? And what do you think the outcome will be?
The justice systems must be changed around the world in order to achieve climate action because people from other countries are facing the troubles and struggles caused by the global north and that is not fair. People who are most affected have contributed the least to the climate crisis.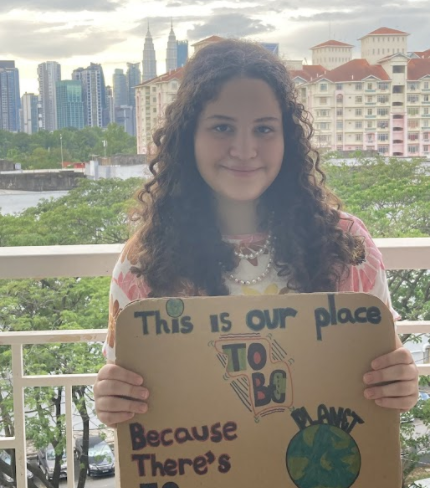 'Listen to the science'
Can you tell us how your government is handling the climate crisis? Are you in contact with decision makers for climate issues? What are your demands for them?
I am not in contact with any decision makers but my demands for world leaders around the globe to listen to the science, listen to the truth. This is our place to be because there is no Planet B.
The developed countries should be having climate change as number one on their agenda and should be taking the lead in climate action. When that happens, developing countries will follow.
Switching to a more sustainable and safer world ensures a future for coming generations and it costs cheaper in the long run. People are so short-sighted nowadays which could cause big problems beyond fixing.
'My school supports my call to climate action'
How are you coping with school alongside climate activism and how do you ground yourself?
Being a climate activist is amazing but at times It could drain your mental health. How I strive to keep myself grounded is by staying off my phone and instead of screen time, I like to read books, watch movies, bake something and live in the real world instead of being sucked into my screen.
I have actually managed to do school and activism without causing any hardship for myself and others in both fields which I am certainly glad about. My school supports my call to climate action which I very much appreciate.
'Always think positive'
What do you think the future holds for us? Do you think we will be able to tackle this crisis? What is your projection of 2030?
Always think positive. It really triggers me when I come across people who say "the climate won't be saved" and I always ask them in my head "why are you so hopeless when we haven't even tried yet?"
So yes, I have hope that by 2030, we will be living in a world where future generations won't need to constantly think if our planet is livable.
Thank you!!