Yusuf Baluch is a 17 year old climate activist from Balochistan, Pakistan. He is studying in the 11th grade, but intends to have a gap year for some months to do full time activisms after his exams, and after his 12th grade I i, he intends to immigrate to another country for his higher education, because he says his country doesn't support his activism.
He lives near the border with Iran in a city called Gwadar which used to be under Omani rule before 1958, but then Pakistan bought this part of land from Oman. He used to live in a village near the city, but that has been destroyed by military forces, and they were compelled to move to another place. His native family lived there for approximately 300 to 500 years, and their passion was farming. Yusuf is only one of the many who are affected by the climate crisis.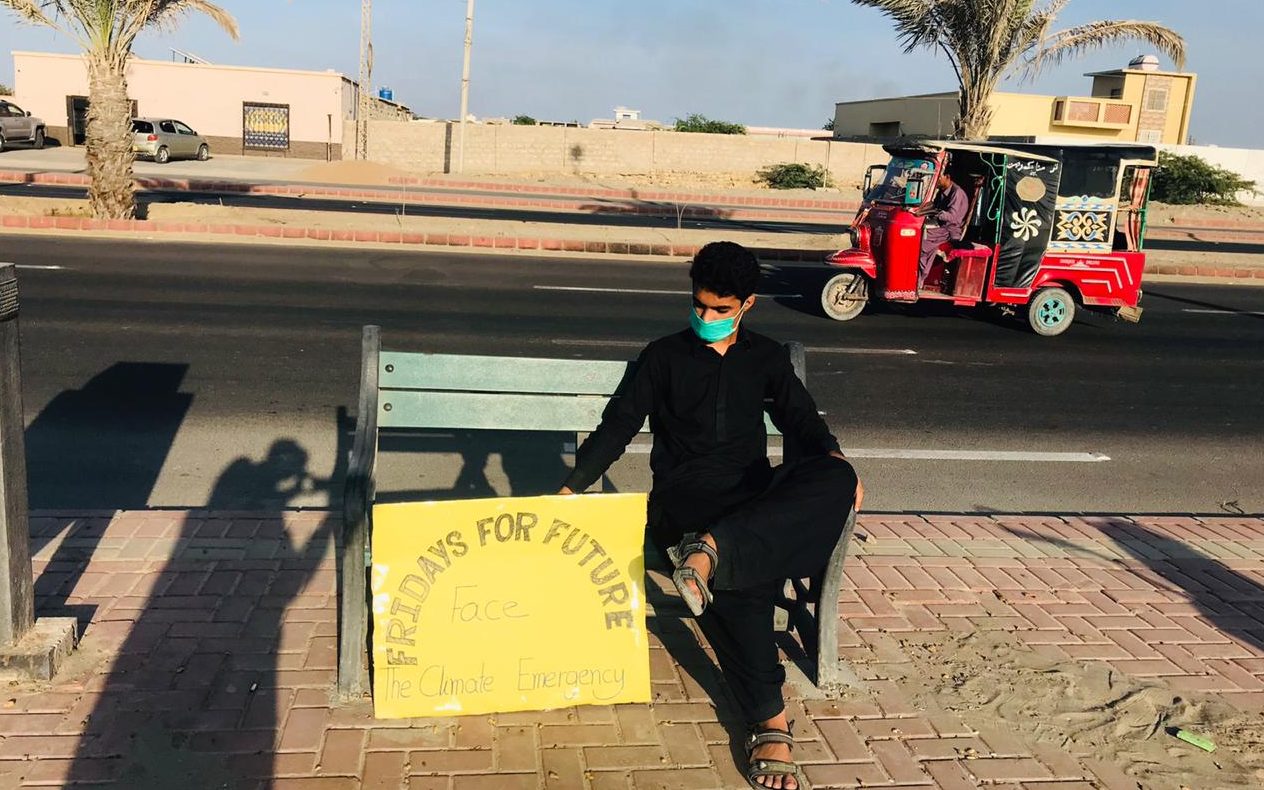 I witnessed so many floods in Balochistan'
Atlas: Please tell us how you became a climate activist?
Yusuf: I remember when I was a child I used to care about the environment, about trees and nature, I used to plant trees and they were eaten by goats and sheeps whenever they grew! I used to do it every week, later I moved to a city near my village for my study and I completed my ten years education there. Whenever I watched TV or heard news about forest fires in Australia and Brazil I felt so much down, I just wanted to do something but I couldn't at that time because I didn't know about the climate crisis.
One day, I was watching TV and I found a young girl talking about the environment and climate crisis at the UN Summit 2019, I just got inspired by her and later I learned the girl was Greta Thunberg.
After that I witnessed so many floods in my own state Balochistan, people were becoming homeless, the forests were catching fire so I decided to ask world leaders to tackle climate change! And that's just started from there.
'Villages drowned into water'
How has climate change affected your community Balochistan, in the last few years?
22 years ago a huge flood came into Balochistan Makran region and destroyed thousands of homes, many people died, animals died, some of them had to leave their habitats, people had to leave their land because their homes were destroyed, villages drowned into water, the floods left nothing for people including my own family who were affected the most. It was winter and people lost their everything, they were starving under the open sky in those cold days. Later they found help, found food and shelter for a while!!
Again in 2008, another flood hit our villages near the rivers and it also destroyed the crops, fields and destroyed some homes including mine, and again we had to move to another place, I was almost 5 at that time, we had to live at another village approximately for 10 more days!!! Then we came back to our own village, since we didn't have a house, we had to live in my cousin's house!!
'Miles to bring dirty water for drinking'
And still Balochistan is facing extreme heat waves and high temperature rises up to 50C° in some places like Turbat.
Animals are compelled to leave their homes and they are dying, because of lack of water, even people aren't getting clean water for drinking, in some places women have to walk miles to bring dirty water for drinking. This situation led me to speak against the injustice we are facing.
What can you say about your government's policies towards indigenous peoples and their lands?
Government is not missing any chance to exile indigenous communities to different places so that they can build factories and industries and cut forests and also they are deprived from many basic rights, including food, clean water, health, and education!
You have been witnessing drought, floods and extreme heat waves where you live but the media doesn't talk about the climate crisis, what do you think is the biggest issue?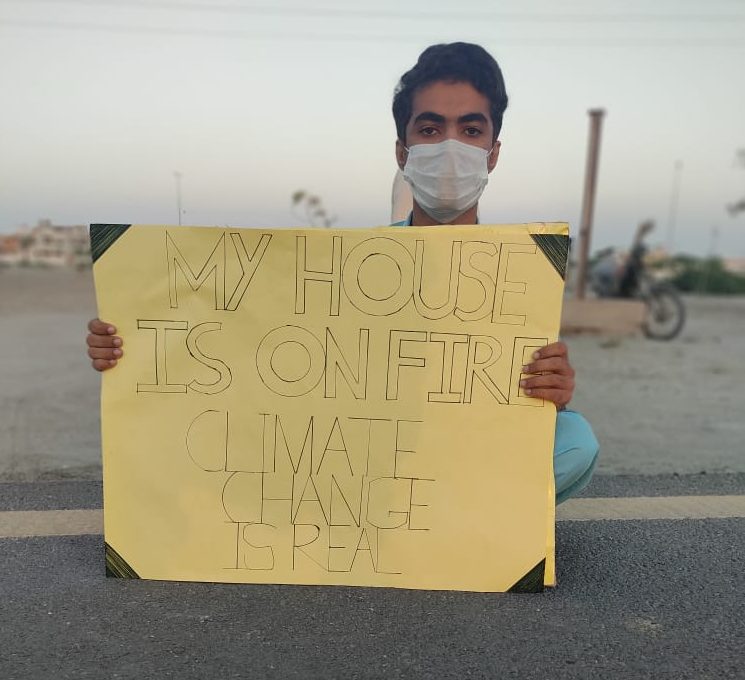 Definitely, media doesn't give such major issues importance, they think it's just a waste of time to bring such issues in front of the world * It needs to change. Media should hear us. Pakistan is one the 10 most affected countries in the world by climate change.
We will not let our future or our children's future be destroyed!
'CPEC will destroy the ecosystem'
How do you envision the world in 2030?
I am not hopeful with my country that Pakistan will make it to reduce it's emission till 2030 , because CPEC (China Pakistan Economic Corridor) is a framework of regional connectivity. CPEC will not only benefit China and Pakistan but will have a positive impact on Iran, Afghanistan, India, Central Asian Republic, and the region.
The enhancement of geographical linkages having improved road, rail and air transportation system with frequent and free exchanges of growth and people to people contact, enhancing understanding through academic, cultural and regional knowledge and culture, activity of higher volume of flow of trade and businesses, producing and moving energy to have more optimal businesses and enhancement of co-operation by win-win model will result in well connected, integrated region of shared destiny, harmony and development.
CPEC will cause a lot of environmental issues which can destroy the ecosystem.
Do you have any support from your family, friends or any NGO's for your activism?
I have support from a few people but my family still doesn't know I am doing such a thing but they are supporting me, but I don't have any support from NGOs and public because they think that I even don't know what I am doing since they have no idea about climate change.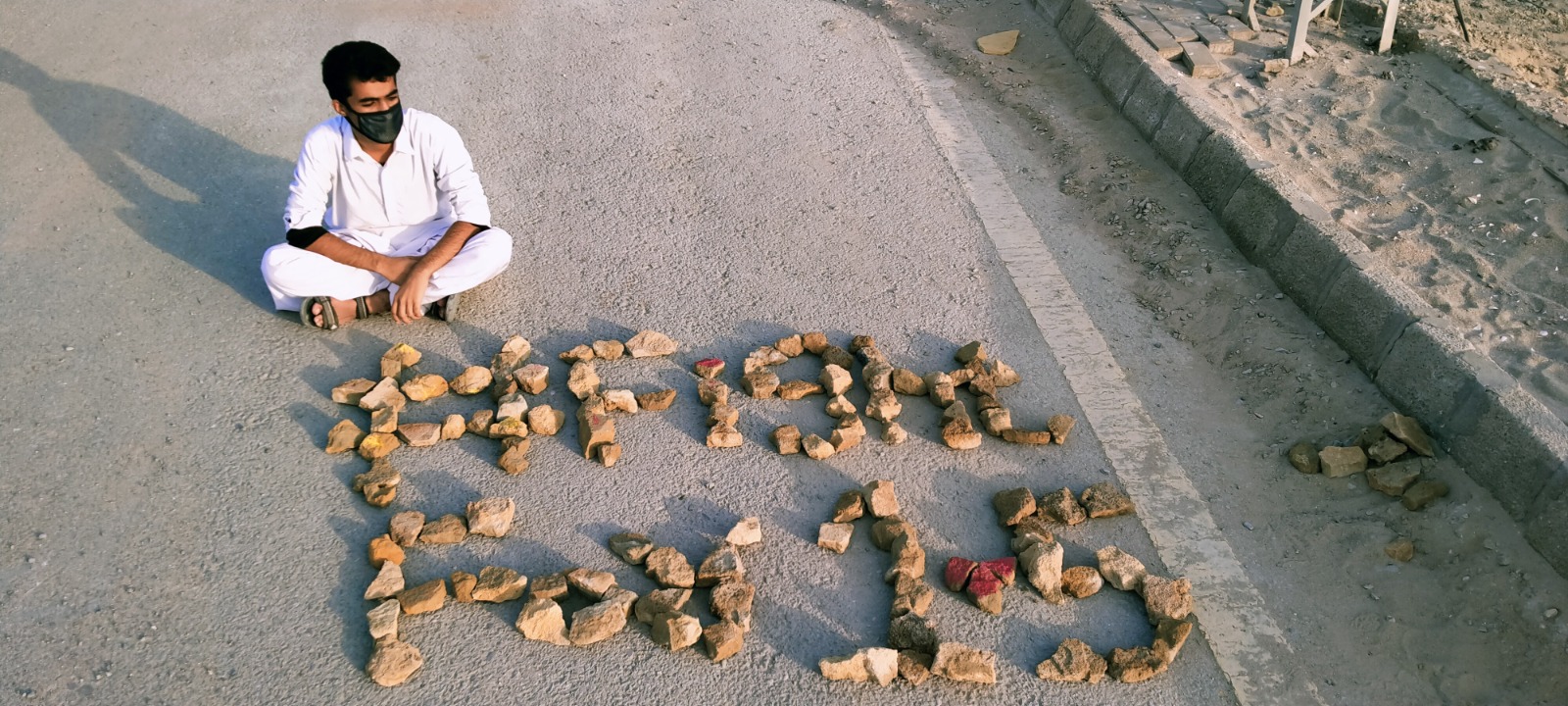 'Think about your own children'
If you had a platform to speak to the world policymakers, what would you like to tell them?
What would you do then, if the entire humanity had drowned in water, animals would become extinct! Then what will you do with your economy, from whom you earn money when there will be no one left?! Economy is not important, humanity is important!
At least think about your own children if you don't think of others. We aren't fighting for ourselves we are also fighting for your children, for their future.
'Many people had committed suicide'
How has Covid-19 affected your people and what is the situation at the moment?
Covid -19 has been the most important issue since it spreaded worldwide, it has affected many people's lives, there are thousands of people who don't have the chance to eat twice a day due to the pandemic.
They can't go to work, many people had committed suicide because they had nothing to bring home, even milk for the new born babies! People are dying not only by getting infected but also by not starvation and lack of shelters because of Covid.