Juan David Amaya is a 17-year-old climate justice activist from Villavicencio province of Meta region in Colombia. Studying International Business at Santo Tomás University with a scholarship, Amaya is also a scholarship holder of the Diploma in Climate Change and Human Rights of the Yale School. He is an organizer at Viernes Por el Futuro (Fridays For Future) Colombia and the co-founder of Life of Pachamama. Participating in international climate summits and conferences, he represents his country Colombia, and most importantly, the youth of his country.
Atlas Sarrafoğlu: How is climate crisis affecting people's lives in general and what are the direct effects of climate change in Colombia? What do you think is the solution to protect your country from the impact of climate change?
The uncontrolled increase in rainfall in the Orinoquia area, food and water insecurity in the north of the country, indiscriminate deforestation in the Amazon region, the increase in droughts in the national territory, landslides, and the massive loss of biodiversity are some of the main problems that we have been experiencing in recent years in the national territory, due to the humanitarian and climate crisis that we are experiencing.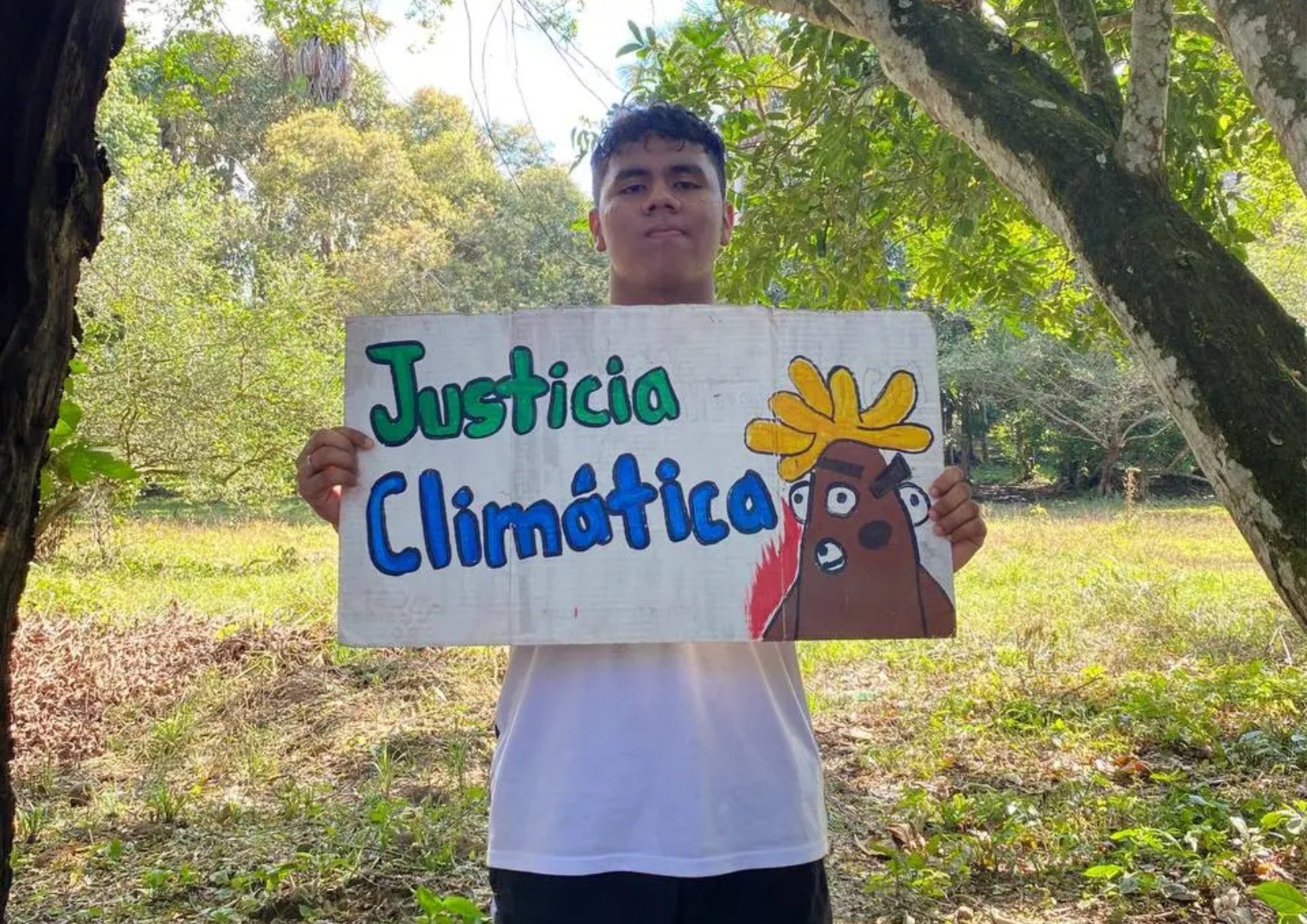 Protecting Colombia against the impacts of climate change is a complex challenge that requires a series of measures and efforts at the national and international level; from strategically creating adaptation, mitigation and resilience measures in the face of the effects of the humanitarian and environmental crises to education and awareness in communities. International financing is key to this struggle. The Global North must take responsibility for its historical colonialist and capitalist acts.
What is the perception of your government regarding tackling climate crisis? What kind of initial steps need to be taken to keep the limit under 1.5°C by your government?
During the current period of government, under the leadership of President Gustavo Petro and on behalf of the Administration in favor of life, a series of measures have been implemented in the recent months. These actions include the ratification of the Escazú agreement, the reduction of carbon dioxide (CO2) emissions, the implementation of a just transition at national level, environmental education and carbon policies.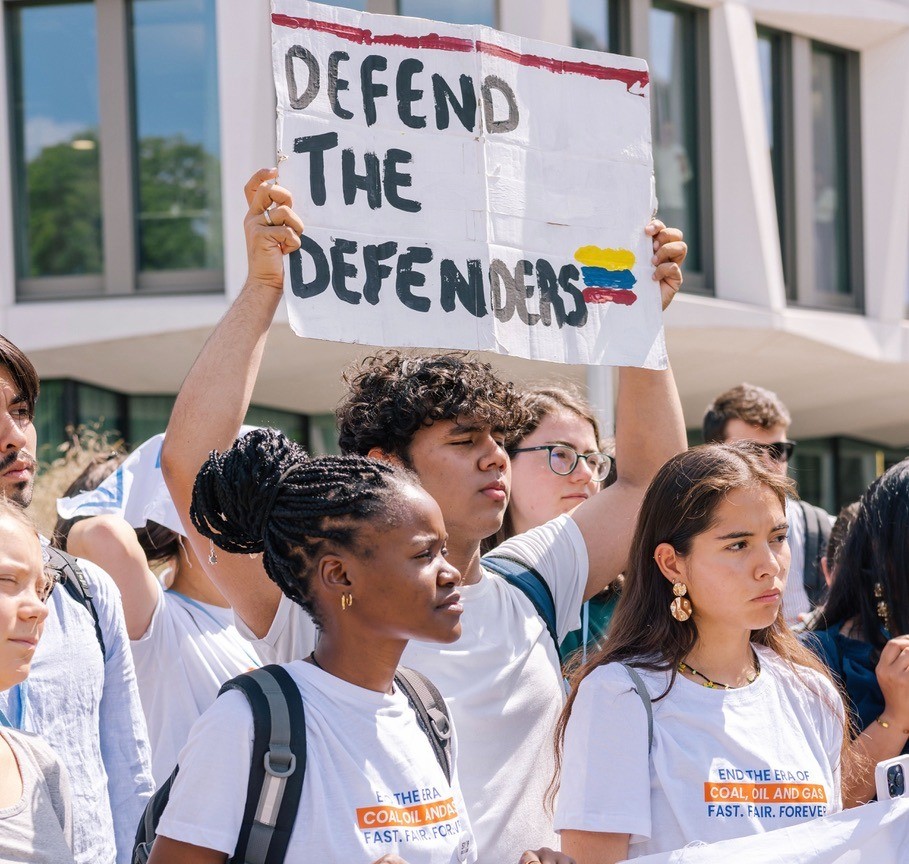 How did you start activism and how do you organize your strikes in Colombia? Do you work in a specific area on climate crisis?
I started activism at the age of 13 by immersing myself in a social leadership process that focused on environmental education, food sovereignty and climate justice. I worked closely with women who had been affected by the armed conflict in the municipality of San Carlos de Guaroa. After this experience, together with Viernes Por El Futuro Colombia, we began to implement tangible measures, including protests and strikes, with the aim of addressing the disturbing number of murders of social leaders in Colombia. Likewise, I had an active role in the demonstrations carried out in defense of our territory during the year 2022.
'What gives me hope humanity's ability to adapt, learn, collaborate in times of challenge'
Please tell us about what makes you feel hopeful about the future? 
What gives me hope for the future is the ability of humanity to adapt, learn and collaborate in times of challenge. Throughout history, we have faced crises and obstacles, and have demonstrated a remarkable ability to innovate, develop solutions, and come together for a common goal.
The global youth in the recent years has demonstrated our passion, commitment and focus on a sustainable future so the next generation is willing to take the reins and make a difference.
In short, my hope lies in humanity's ability to adapt, learn from our mistakes, and work together for a brighter and more equitable future.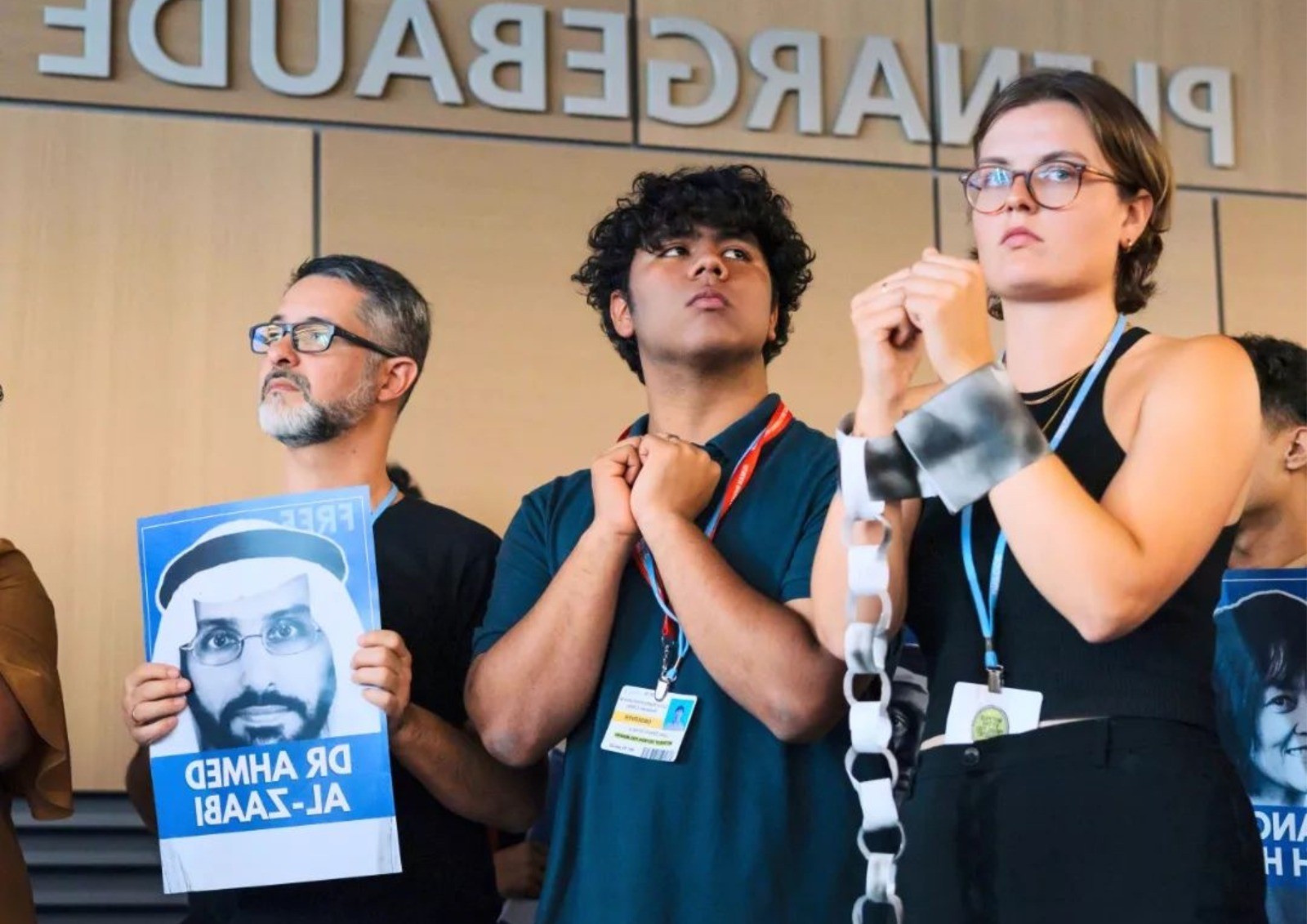 You have been to COP27 and Stockholm+50. What were you expecting and what actually happened?
The UN Climate Summit (COP27) and Stockholm+50 played a fundamental role in providing a crucial opportunity for young people from the Global South to finally make their voices heard. In these events, their feelings and perspectives were integrated into plans aimed at promoting global climate justice. These moments coincided with the meetings of world leaders, where the course of action to limit the increase in global temperature with 1.5°C was debated. It is essential that young people, especially those most affected by climate crisis, have a seat at the table to ensure that both our present and future are not compromised.
'We cannot afford to put off bold decisions'
If you had a microphone to address the world leaders, what would you say to them about climate crisis? 
Climate crisis we have been facing is an urgent call to action, an opportunity to unite across borders and work together in an unprecedented global effort. The science is clear: Climate change is real and its effects are being felt around the world. We cannot afford to put off bold decisions. We need to prioritize sustainability, the preservation of environment and the well-being of future generations over short-term interests.
The transition to a low carbon economy is not only necessary but also feasible. Investing in renewable energy, clean technologies and sustainable practices will not only mitigate the impacts of climate change but will also create jobs and strengthen the resilience of our societies. Equity must be at the heart of our actions. Recognize that the most vulnerable communities are the most affected by climate crisis. Any solution must be inclusive and ensure that no one is left behind on this journey towards a more sustainable future.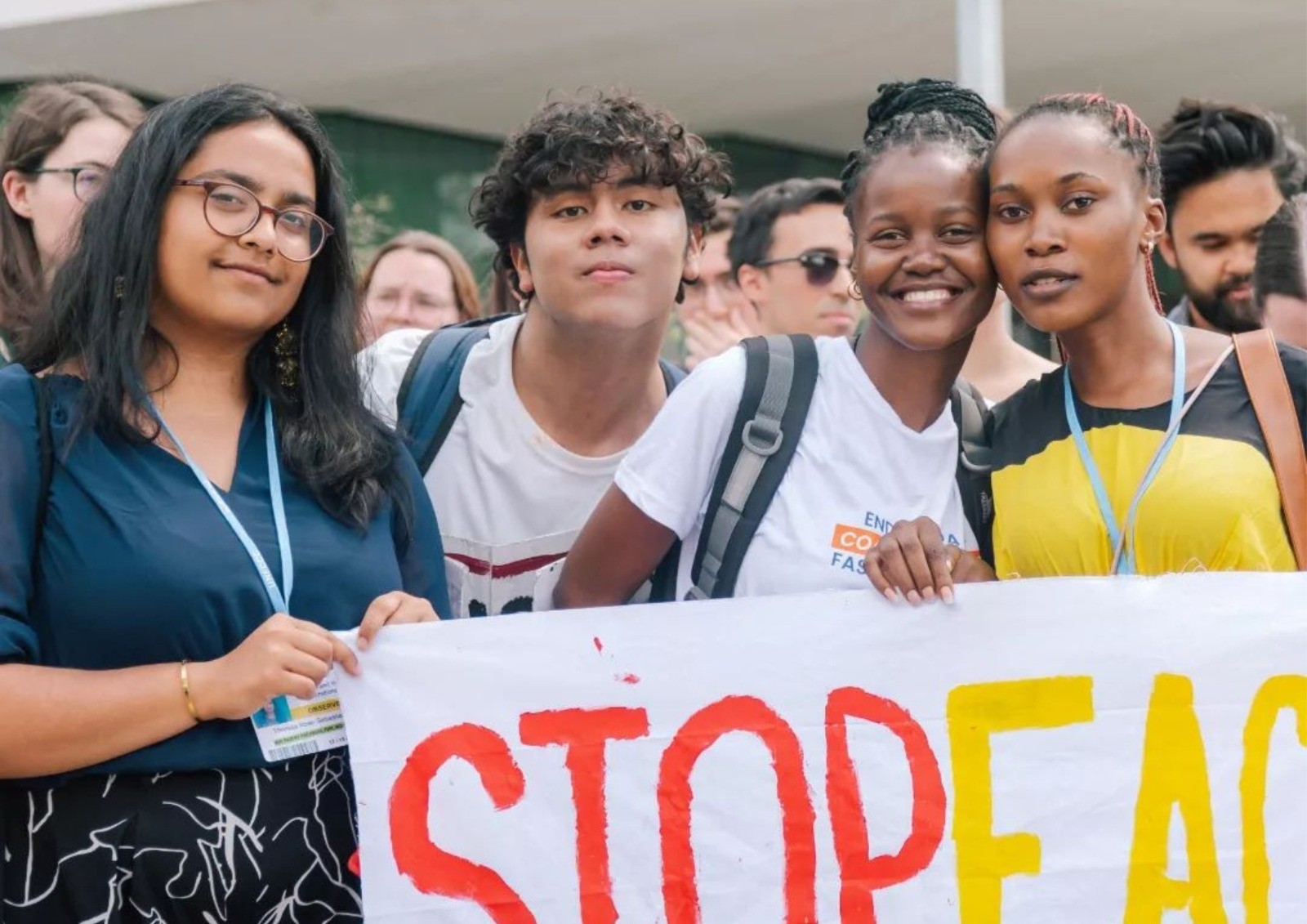 'Eyes of history on you'
International cooperation is essential. Local solutions must be part of a coordinated global effort. Work together on strong international agreements that set ambitious goals and effective mechanisms to meet them.
Finally, remember that time is not on our side. Every action you take now will have a lasting impact on our planet and for generations to come. The eyes of history are on you. Act with courage, vision, and leadership to confront climate crisis and forge a future where life in all its forms can thrive.
The world is waiting for your response and commitment.
What is your perception of the future in regards to the climate crisis? How do you envision yourself in 2030?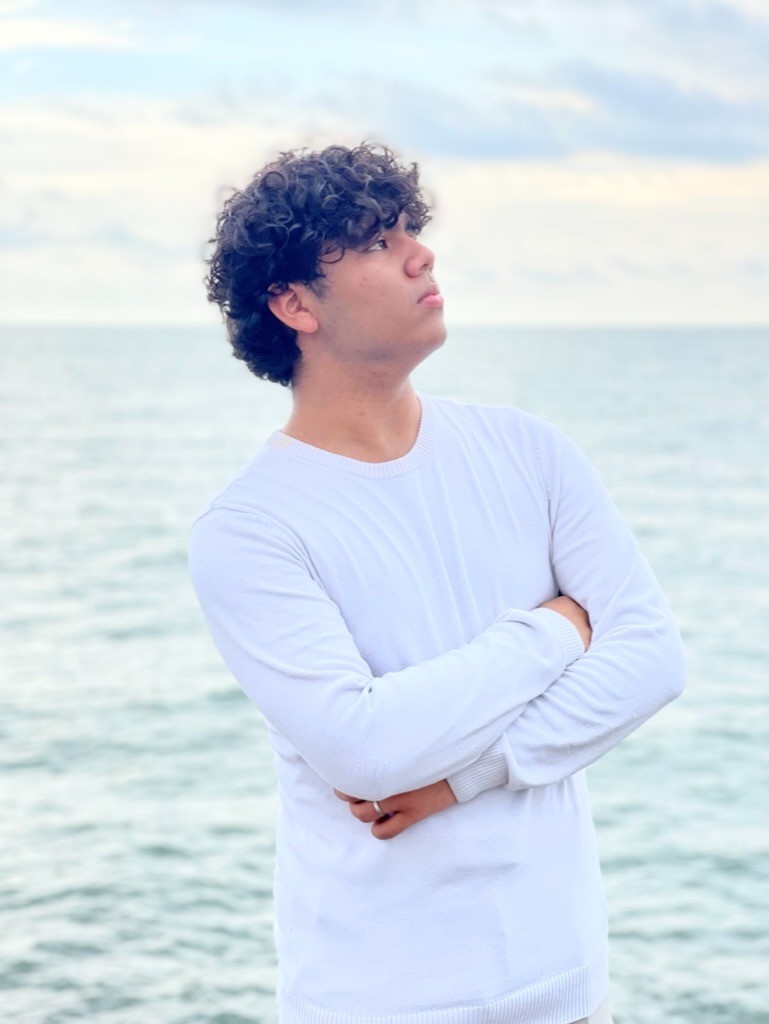 I have hope for a fairer and more conscious world where effective measures are implemented to reduce greenhouse gas emissions, sustainability is promoted, environmental impacts are mitigated, and the effects of the climate crisis is limited. I hope that efforts from various sectors, governments, businesses, and society as a whole will have an impact towards a more sustainable world by 2030. The transition to renewable energy sources, cleaner technologies, and sustainable practices could be more advanced, and advancements in ecosystem conservation and the adoption of more eco-friendly lifestyles could be observed.
*
Social media accounts
Twitter: @juanactivista_
Instagram: @juandavid.am